Defining and implementing industrial and logistics network.
Context and stakes
Logistics network analysis is a strategic process to evaluate the possible structures of supply chain and select the one that improves performance of each link in order to maximize the profitability of the whole.
Designing an effective and robust network at operating level is a key to supply chain management. With R&D and marketing, choosing the right supply chain structure is an essential tool for achieving company's strategic goals.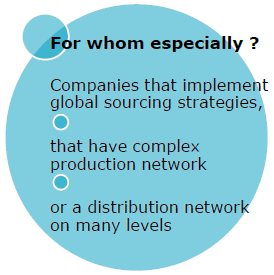 An efficient and well-built network allows to :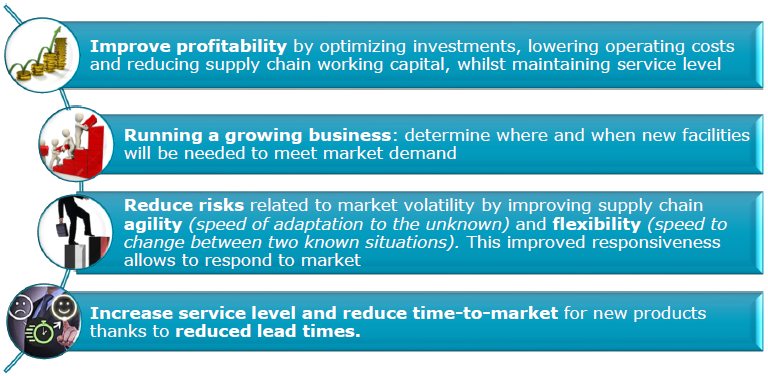 Thus, to ensure that the entire supply chain should follow strategy and long-term yobjectives of the company, it is essential to have an integrated and comprehensive vision. This includes key suppliers, production sites, warehouses, distribution channels and end customers.
Our expertise to help you to build a powerful logistics network :