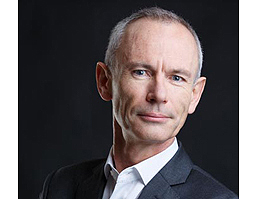 Pierre Fournet
– President And Founder
Pierre has 30 years of experience in supply chain consulting and in supply chain and ERP softwares. He has worked for Diagma, Weave, Möbius and Hughenden, and for the software companies Acteos, Azap, Ortems, Microsoft and Viewlocity.
In 2015, he founded LEON with the conviction that e-commerce is profoundly changing the way people think and the supply chain. LEON's mission is to take advantage of this evolution to transform the supply chain of its customers into a competitive advantage.
At LEON, Pierre is the guarantor of the methodology and the good execution of the missions. He is responsible for sponsoring and leading the missions. He is also responsible for the pedagogical engineering, the application of the Qualiopi processes and the animation of supply chain training.
Pierre is a CPIM (Certified in Production and Inventory Management) graduate from APICS and holds a Master's degree in Management from IAE Lyon III.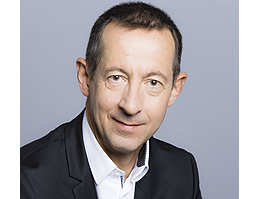 Jacques Fougerousse
– Supply Chain And Industry Expert
Jacques has over 30 years of experience:
– As Industrial and Supply Chain Director in large international industrial and/or distribution companies (Showroomprive.com Samsung, Invivo, Verallia – Goodyear Dunlop – BaByliss -…).
– In supply chain and industrial management consulting for Ernst & Young.
His main areas of expertise are :
– The definition or redesign of the company's supply chain strategy to improve its performance and customer satisfaction.
– Managing complex supply chain transformation projects integrating technical, IS, HR, social, environmental, legal and regulatory constraints
– Supply chain training
Jacques is an engineer from Arts et Métiers (Paritech) and holds a Master's degree in Flow Management from ISLI (Kedge Bordeaux) and a Master's degree in General Management from ESSEC.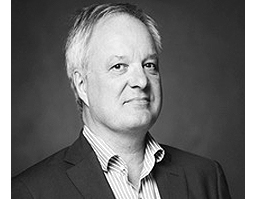 Jean-Pierre Collin
– Specialist In Transport And Operational Logistics
Jean-Pierre is a specialist in the optimisation of transport, logistics and duties & taxes to improve the cash flow of industrial and distribution companies. He has more than 40 years of experience in consulting and operations management with international manufacturers and carriers, including TNT Production Logistics. Jean-Pierre is known for his strong personality, his outspokenness and his innovative vision of customer delivery services and transport management.
At LEON, he manages transport optimisation and operational logistics missions, including support for invitations to tender, the configuration of information systems and customer portals, as well as the implementation of traceability and cost control procedure indicators for invoiced services. He also works as a supply chain trainer.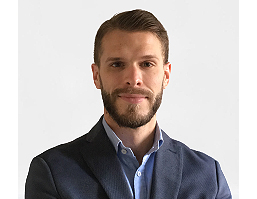 Benoit Daumas
– Manager And Project Manager
Benoit has 15 years of experience in supply chain and cross-functional knowledge. He has managed operational logistics bases (internalised and outsourced) at Intermarché and Netto, optimised logistics assets on a national scale, and led a digitalisation project within the Musketeers group. He has also carried out various missions: management of national logistics and transport tenders, cost killing projects, deployment of ERP/WMS and dimensioning of transport and logistics master plans.
He has thus acquired a wealth of experience in the supply chain of fresh, frozen, dry, non-food, DIY, gardening and home improvement products.
He works at LEON to carry out logistics optimisation missions, to transform the forecasting-planning-procurement process and as a trainer.
Benoit holds a Master 2 in International Supply Chain from the University of Paris Dauphine. He is also a CPIM (Certified in Production and Inventory Management) graduate from APICS.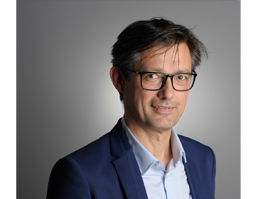 Eric has more than 30 years of experience in the Supply Chain industry with a practice of Lean, 6 Sigma, SMED, TPM, Kanban, DDMRP and Performance Auditing. Passionate about innovation, he leads projects on automated systems and robotics.
As a manager of Supply Chain operational teams and project manager, at the automotive and aeronautics OEMs: SOLVAY, and ENERGIE Automotive where he contributed to the implementation of the first software-driven scheduling and planning functions, then at TRAMICO, TEXTRON Fastening, ThyssenKrupp Automotive.
Since 2010, he has chosen to join the consulting business and is developing a Supply Chain Management consulting offer, for the implementation of IS and automation, he acts for competitiveness and performance. through the Supply Chain.
His background: luxury, jewelry, leather goods, printing, automotive and aeronautical industries, specialized distribution, health, food industry.
He is also a member of various networks, a member, an auditor and trainer at the France Supply Chain by ASLOG association, and Secretary of the CPC (Professional Chamber of Consulting) of IDF.
Eric began his studies in Industrial Engineering, he graduated from the Conservatoire des Arts et Métiers and holds a Master in Business Management from ESSEC.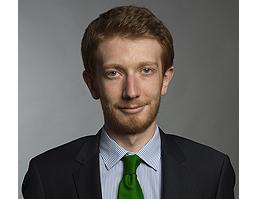 Valentin Schnapper
– Senior Consultant
Valentin has 8 years of supply chain experience acquired in consulting firms such as Weave and Bartle but also in food distribution at Fish Is Life. In particular, he has developed a rich expertise in stock sizing and S&OP forecasting and procurement processes.
At LEON, he brings his expertise to lead supply chain management transformation missions and to co-lead training sessions.
Valentin holds a Master's degree in Supply Chain Management from NEOMA Reims.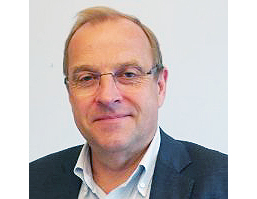 Bertrand Colson
– Logistics Real Estate Expert
Bertrand has 30 years of experience in logistics real estate. He has carried out numerous logistics real estate projects, in particular during his 15 years with Pomona.
At LEON, he brings his expertise in the design of logistics platforms or Urban Logistics Areas, logistics real estate audits, calls for tender to contractors and project management assistance for the construction of logistics platforms.
Christian Boileau
– Supply Chain (Distribution) And CSR-DD Expert
Christian has more than 30 years of professional experience and offers today two skills:
– The first one comes from his operational experience in Omnichannel Supply Chain, as Director of companies such as SFR, Delamaison (ADEO group), RueduCommerce (Carrefour group) …
– The second one as an expert in CSR-SD, thanks to the Master in CSR-SD of Mines ParisTech, completed in December 2022.
This double expertise leads him to offer today his experience to missions either :
– In Supply Chain of internalized or outsourced distribution (strategy, master plan, S&OP, sales forecasts, procurement, logistics, transport, return and recycling, team management … ) for the BtoB, BtoC and omnichannel sectors.
– In CSR-SD, for structural auditing or consulting in order to accompany companies in a CSR-SD approach and to write a CSR report (2 to 3 days per month for about 12 to 18 months).
Christian is a graduate of the engineering school of Centrale Nantes, of the MBA of Sciences Po Paris and very recently finished the CSR-SD Master of the Mines of Paris.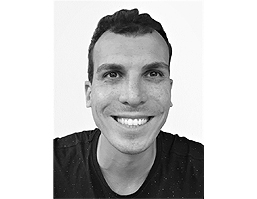 Yannis Zaïtouni
– Senior Consultant
Yannis has 7 years of experience in supply chain consulting for small and medium-sized companies and large organizations, including 5 years with EY Consulting.
His main skills concern the redesign of processes (forecasting, S&OP and procurement processes in particular) on the one hand, and the definition and implementation of the logistics strategy on the other hand (for example: being able to deliver in A/B or to reduce its logistics costs).
He has conducted numerous end-to-end missions, from the audit of logistics sites to the definition and deployment of target logistics processes (e.g.: drafting supplier, logistics and transport specifications; change management to support managers and operators, etc.).
His versatile profile is complemented by rich experience at Sopra Steria Consulting and EY Consulting, in the application of lean six sigma in factories and warehouses, in information systems consulting, in digital transformation and in the management of complex projects.
At LEON, his expertise allows him to lead transformation projects of all or part of a supply chain. His versatility and methodological rigor also allow him to adapt to the demands of clients in order to carry out complementary and/or transversal missions at the heart of an organization.
Yannis is a graduate of the Industrial Engineering school of the Institut National Polytechnique de Grenoble (INPG).