Optimize flows of logistics platforms.
Context and challenges
Order preparation tends to evolve towards smaller quantities to be prepared and tighter deadlines. Thus it may be useful to rethink its logistics platform to make it more efficient and agile. Outsourcing to specialized logistics providers can also be an interesting solution.
Intralogistics has evolved a lot in recent years, to become now a full-fledged function within companies. Indeed, it has an essential role in the profitability of these ones: there are rooms for improvement in time and cost within storage, order picking, and shipping. Optimization of these processes directly impacts quality, service level, and performance in terms of time and responsiveness of companies.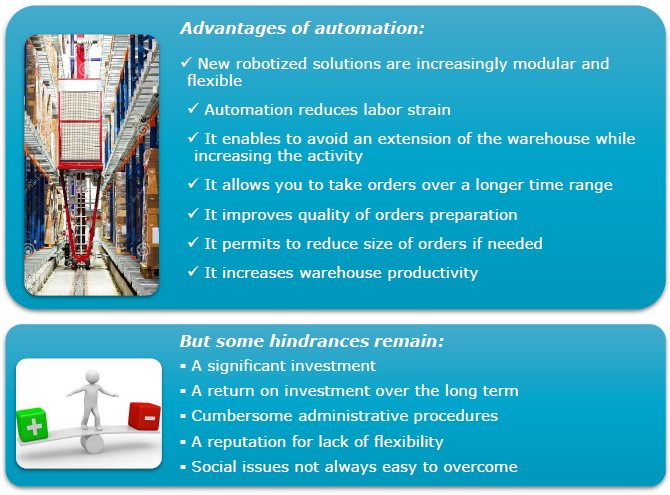 Our expertise to help you to optimize your logistics :