Urban Logistics And Pooling
Establishing and bring to life urban logistics and pooling solutions.
Context and stake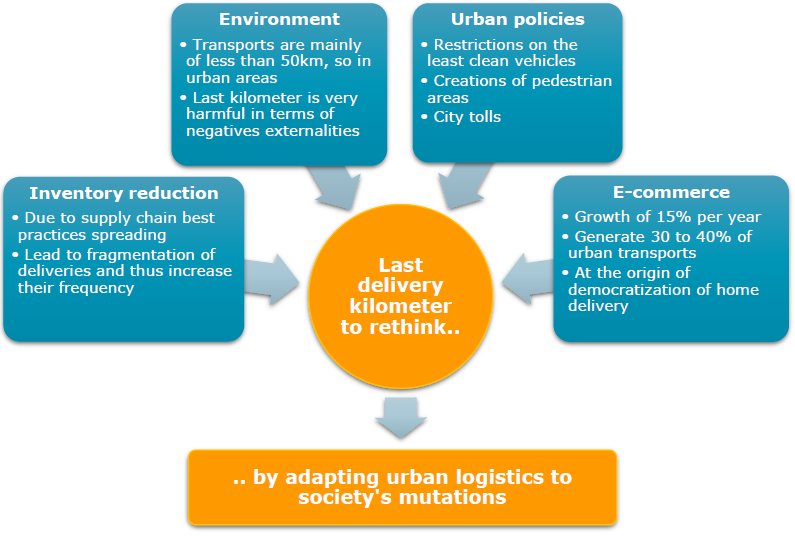 Some solutions already exist !
The UDC (Urban Distribution Center)
Large logistics sites are increasingly spread around cities and far from urban centers. It is therefore wise to create new logistics areas in heart of cities to distribute goods. More modest size, they are supplied by grouping transport and reduce the final distance delivery.
Quantities of goods stored allow to consider alternatives to the road – such as rail, river or tram – for UDC's supply, reducing nuisances caused by transport.
Coupled with relay points and lockers, UDC can significantly shorten the "last kilometer" delivery.
Pooling
At a time when environmental issues become major concerns and where in parallel client needs tend to more frequent deliveries, pooling seems to be a smart solution. Such as carpooling, these collaborative solutions allow to share costs and reduce negative externalities of transport.
Pooling enables optimization of goods transport by consolidation of freight and sharing of available residual capacity.

Our expertise to help you to develop urban logistics and pooling solutions :